Staff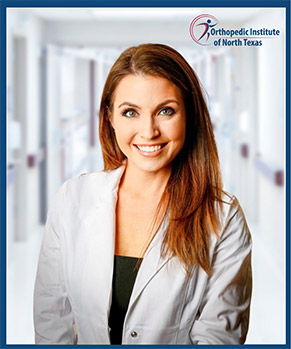 Christina Rene Bell, FNP-C

Nurse Practitioner
Christina Rene Bell, FNP-C received her Bachelor of Science degree from Texas A&M University in 2011. She graduated magna cum laude with a major in Nutritional Science and a minor in Psychology. She received an additional Bachelor of Science degree in Nursing from The University of Texas at Tyler in 2013, where she graduated summa cum laude. She went on to obtain a Master of Science in Nursing – Family Nurse Practitioner, graduating magna cum laude from The University of Texas at Tyler in 2019.
Christina has six years of nursing experience in intensive care settings. Her philosophy of nursing is to understand each patient for who they are and provide them with the undivided, individualized care they deserve. Christina was able to utilize her long-standing passion for biomechanics and orthopedics during her orthopedic internship under Dr. Kane. She is excited to utilize her nursing philosophy and passion for orthopedics in the entire continuum of caring for her patients. You will see her in the office, the operating room and the hospital.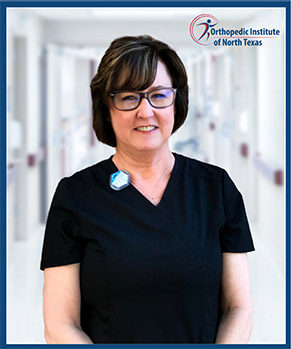 Dianna Kuhns

Radiology Technologist
What does OINT mean to you?
OINT is my home away from home. We are family!
Why do you like working at OINT?
I feel blessed to work at OINT.  I love my job working with people I enjoy being with.  We happily take care of our patients with love and kindness.  Working with Dr. Kane is a joy, he truly cares about his patients and staff.  I have never worked with a more appreciative doctor.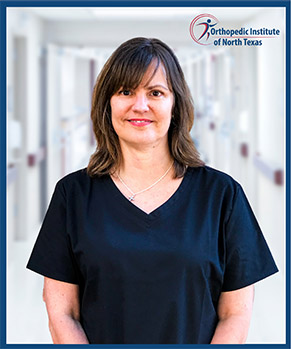 Lesley Brown

Surgery Coordinator
What does OINT mean to you?
OINT means compassion, loyalty and trust. The qualities patients should look for in a physician. Dr. Kane runs his practice the way he would want to be treated.
Why do you like working at OINT?
Working at OINT is like riding a roller coaster, a day full of excitement and fun. Dr. Kane also takes his patients very seriously. He is dedicated to his patient and his staff. That is his personality. He is hands down the best doctor I have every worked for, and I have worked with many.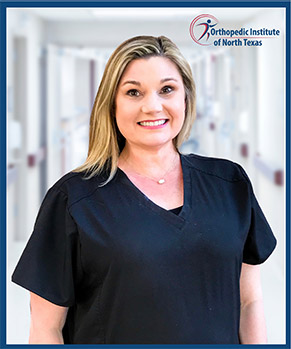 Lori Thornton

Office Manager
What does OINT mean to you?
OINT is a great office, with a great team of people that enjoy providing patients with care.
Why do you like working at OINT?
I love working at OINT. I have worked at other offices and it was just a job. I almost came to a point where I felt that I did not want to work in the medical field anymore. OINT has changed that. I have found my passion again at OINT. Dr. Kane is great with his patients, and staff. You can see it every day with the laughter and smiles in our office. He genuinely appreciates his staff and treats his patients as family. I am very blessed to have found such a great office to be a part of.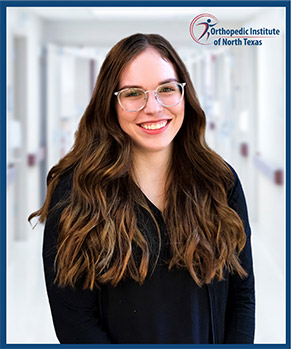 Madison Poole

Medical Assistant
What does OINT mean to you?
Family
Why do you like working at OINT?
Dr. Kane cares for his patients as if they were his family. He is truly a caring and compassionate individual who not only has his patients but also his staff best interest in mind.