Trusted Orthopedic Surgeons in North Texas
The Orthopedic Institute of North Texas (OINT) is a full-service orthopedic surgery practice with offices in Frisco, Flower Mound, Farmers Branch and Lewisville, Texas. We provide a full-service line for your orthopedic needs. Our aim is to get you back on your feet and keep you moving.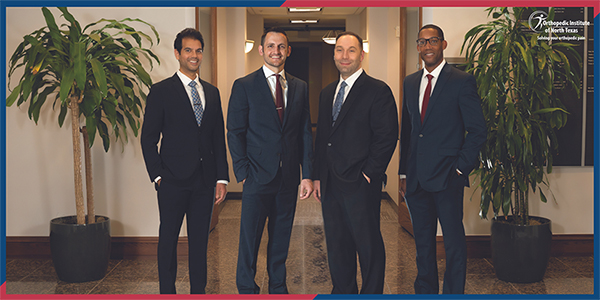 At the Orthopedic Institute of North Texas (OINT), our staff will welcome you in our spacious waiting room. From the time you arrive, they will make sure your check-in and check-out experience is fast and seamless. They are dedicated to provide friendly patient-centered service ensuring your experience is second to none.
The doctors at the Orthopedic Institute of North Texas (OINT) provide patients with innovative, world class care dedicated to putting the patient forward in a compassionate and respectful manner. No matter what condition you have, you can be confident that you will be evaluated, and a treatment plan will be custom tailored to your needs. At OINT you will find care for all your orthopedic needs. We have Foot and Ankle board-certified and fellowship-trained specialists like Dr. Justin Kane and Dr. Leroy Butler. Spine specialists like Dr. Christopher Kowalski. And Upper Extremity specialists like Dr. Vikas Patel.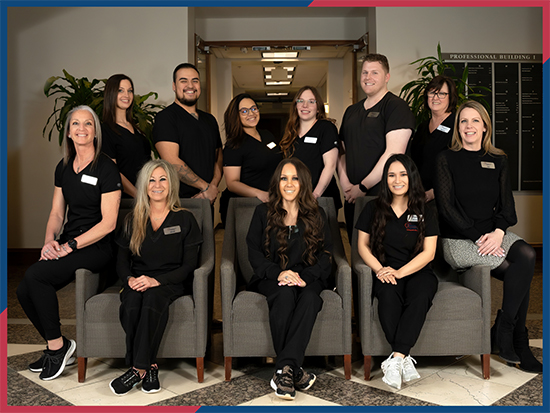 Our Mission
What we are doing
We offer non-operative and operative orthopedic expertise in a welcoming environment that encourages communication and trust between our physicians, staff, and patients. Everyone's health is our priority, we make ourselves available 24/7 throughout diagnosis, treatment, and recovery. We speak in terms you can understand and discuss every step of your medical treatment to ensure you feel comfortable and confident that we will deliver the best outcome.
Our Vision
Where we are going
We deliver an exceptional patient experience and expert orthopedic care making us the preferred orthopedic practice in the North Texas market.
Our Values
How we do it
O. Outstanding performance: We deliver outstanding clinical & operational performance in everything we do.
I. Integrity: We treat each other and our patients honorably, truthfully, and respectfully.
N. Neighborly attitude: We take an active role in supporting our local communities, our neighborly attitude transcends throughout the communities we serve.
T. Teamwork: We work collaboratively to ensure great patient experiences and outcomes for everyone.