The Orthopedic Institute of North Texas (OINT)
"The Pursuit of Orthopedic Excellence"
For appointments, please call  or click here to request an appointment online.
For questions and inquiries please call or email us at info@oint.org
We are happy to hear from you. Please contact us using the information below:
Office Visits:
Baylor Frisco
Professional Building #1
5575 Warren Parkway
Suite 115
Frisco, TX 75034
Office Hours
Monday-Friday: 7:30 a.m. – 5:00 p.m.
Providers:
Florian Dibra, M.D. Joint Replacement Division
Justin M. Kane, M.D., F.A.A.O.S. Foot & Ankle Surgery Division
Vikas Patel, M.D. Shoulder & Elbow Surgery Division
Christina Bell Nurse Practitioner
Farmers Branch Location
2914 Valley View Lane
Suite 130
Farmers Branch, TX 75234
Providers:
Florian Dibra, M.D. Joint Replacement Division
Justin M. Kane, M.D., F.A.A.O.S. Foot & Ankle Surgery Division
Vikas Patel, M.D. Shoulder & Elbow Surgery Division
Christina Bell Nurse Practitioner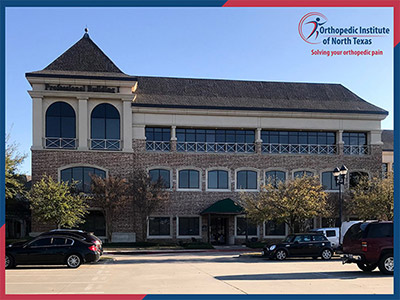 Email us at anytime
Fields marked ( * ) are required